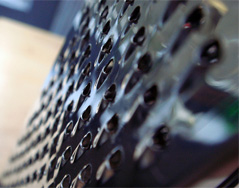 How many side project do you have piling up (that you know in the back of your mind you won't ever complete)?
How many domains and/or websites have you acquired that are just idling, not generating revenue, and eating renewal fees?
If you answered any number other than 0, then you ought to reexamine your website and domain portfolio and take action. You need to look at domains and websites while accounting for their potential future value.  For instance, a domain like 3dmovies.net might currently be losing money as a parked page, but I'm certain that in the next few years its value will only increase.  Try to anticipate the future and decide what your next move will be from there.
read more